Where is Soi Ngam Du Phli located? What is its history?
Soi Ngam Du Phli is located in Thung Maha Mek Sub-District, Sathorn District, Bangkok. It is a Soi with many interesting places in terms of tourism and housing, though the soi name might not be familiar. When recommended to visit here, you may ask why we should go and what is there to see in Soi Ngam Du Phli. We would like to introduce and recommend some interesting tourist attractions, restaurants, and hotels in this lively Soi.
Soi Ngam Du Phli connects with Soi Suan Phlu, Soi Nang Linchi, and Soi Yen Akat. In the '90s, Soi Ngam Du Phli looked like the current Khao San Road because it was full of foreign tourists (and backpackers), and so this area contained apartments and hotels even before it started to change when foreign tourists began to travel and stay more so in Khao San Road. Nevertheless, buildings in Soi Ngam Du Phli still remain a tourist attraction, combining a community feels full of houses, restaurants, and cafes as well as schools, galleries, pubs, and bars. This is a must-visit place.
Must-visit tourist attractions in Soi Ngam Du Phli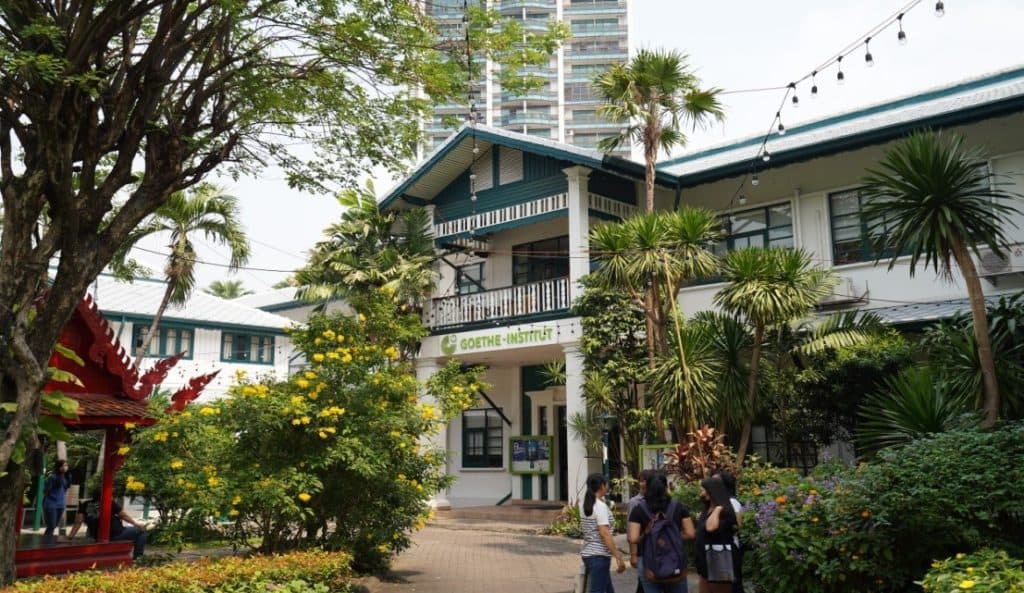 The first interesting tourist attraction of Soi Ngam Du Phli that we would like to recommend is The Goethe Institute, an old house more than a hundred years old. The place is very shady a sit is filled with big trees. The Goethe Institute is the institute of German culture that was transformed into a German Language School in1989. This place is not only a language school but there are also many activities that enhance the learning of German society and culture. Example: Photo exhibitions by German artists, the German Film Festival that is arranged on the front lawn of the building, classical music concerts, academic conferences, workshops, study courses, and a white library that welcomes the general public. The library collects many numerous interesting German printing media and artworks
After learning about Germany, walk about 200 meters and you will see the Bangkok CityCity Gallery, a one-story white building that exhibits all types of contemporary arts, such as paintings, illustrations, sculptures, photographs, videos, and live shows. Many famous artists have come to exhibit their works here. There are also activities, such as seminars and a book fair. The exhibitions are rotated 4-5 times within a year, making the gallery very interesting.
If still not satisfied, the Thai Health Center by the Thai Health Promotion Foundation (THPF) is another interesting place in Soi Ngam Du Phli because it is a place people can relax or learn about health, wander through the library, and exhibition hall or see sculptures. Also, on the 1st Floor of the Thai Health Center, there is a Health Check-Up room where you can check your body mass and receive advice. However, those who would like to relax and become healthy among nature, come to
For those who like to relax to do something healthy amongst nature, come to Chaloem Phrakiat 80 Phansa Public Park or Suan Plu Public Park, located at the end of Soi Ngam Du Phli.
This shady park full of trees is more than 17 rai in size, suitable for running and exercise. There are exercise machines in the park. You can also take the children to the playground or get together with family and friends. Also in this area is Suan Lumphini, a very large public park with a running area and lakes for relaxation, located on Rama IV Road.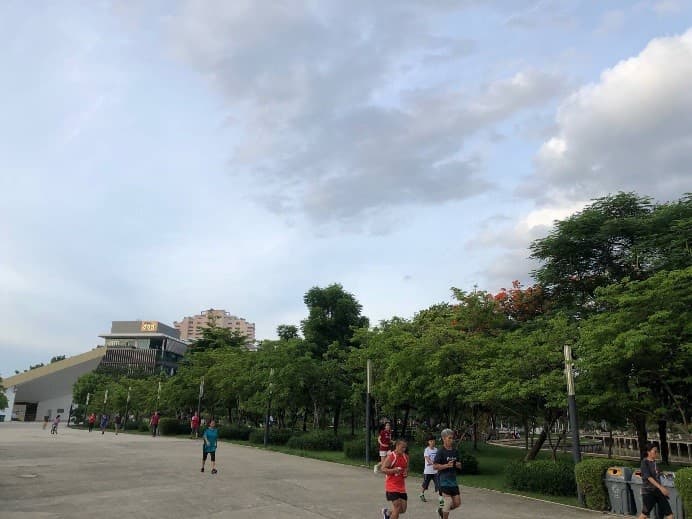 Getting hungry? Here are some recommended restaurants
After exploring Soi Ngam Du Phli; if you get hungry, there are many restaurants, bakery shops, and cafes nearby for you to choose from and stop at for a delicious meal. The first recommendation is ES/PE/RO Café' located near Goethe Institute. Apart from Italian and Mexican food, you can learn some interesting vocabulary through games and words that are hung on the walls. The second place is La Casa Nostra, which is not far from Bangkok City Gallery. It is a wine bar and Italian food restaurant suitable for wine lovers who enjoy delicious food and sip wine. Before leaving, have some dessert at Size S Coffee & Bakery, a small café that serves dessert in small bites, suitable for ladies and dessert lovers.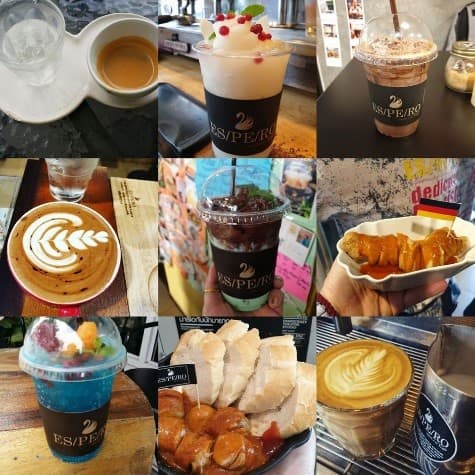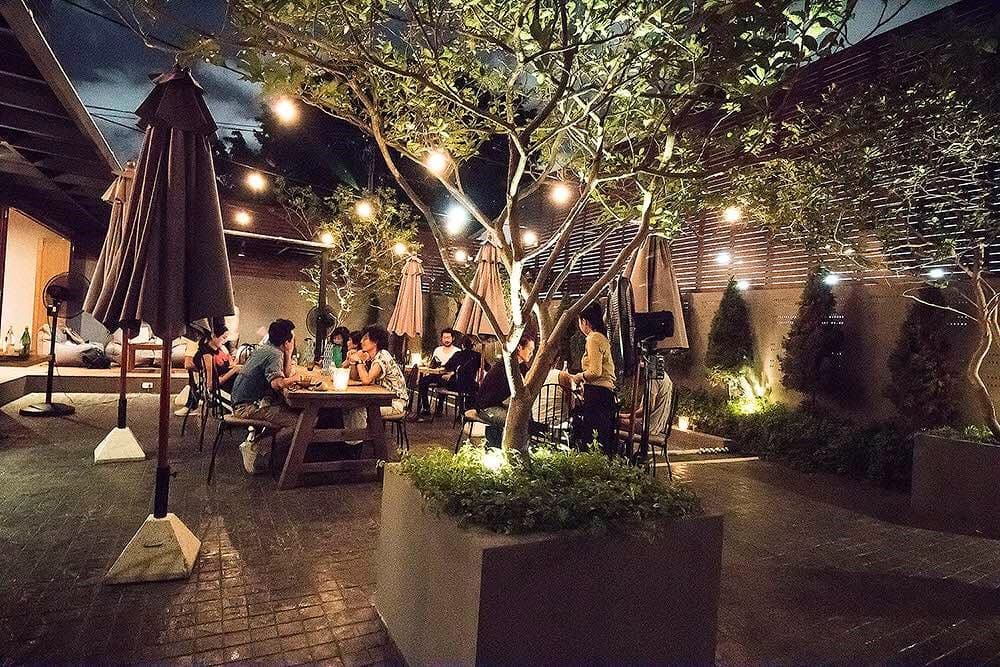 Relax in comfort at the Amanta Hotel & Residence Sathorn
For those looking for a hotel near Soi Ngam Du Phli so that you can explore this area until satisfied, the Amanta Hotel & Residence Sathorn is recommended. This place is a new 4-star luxury hotel located in Soi Ngam Du Phli about 300 meters away from the Soi entrance (about 4 minutes on foot). The hotel is decorated in a luxurious, modern style in a Scandinavian way, emphasizing simplicity and relaxation. The room has white walls and light brown floors matched with navy blue, yellow, red, and grey furniture. The warm tone provides the guest with a relaxing atmosphere. The bathrooms are decorated in grey and blue tones with a marble pattern to separate wet and dry areas. They are also fully equipped with a bathtub, showerhead, and TOTO automatic sanitary wares. The kitchens are full of kitchen wares and come with a dining table. Most importantly, the beds are very soft with a view and balcony in all rooms.
In public areas, there is a co-working space for work and a co-dining space for having your favorite meal. There is also a fitness center and swimming pool that provides a 360-degree view. The types of rooms are One Bedroom Deluxe, One Bedroom Premium, One Bedroom Junior, One Bedroom Executive, Two Bedroom Deluxe, Two-Bedroom Executive, and Three Bedroom (The Residence). All of these provide excellent support for those who come to stay.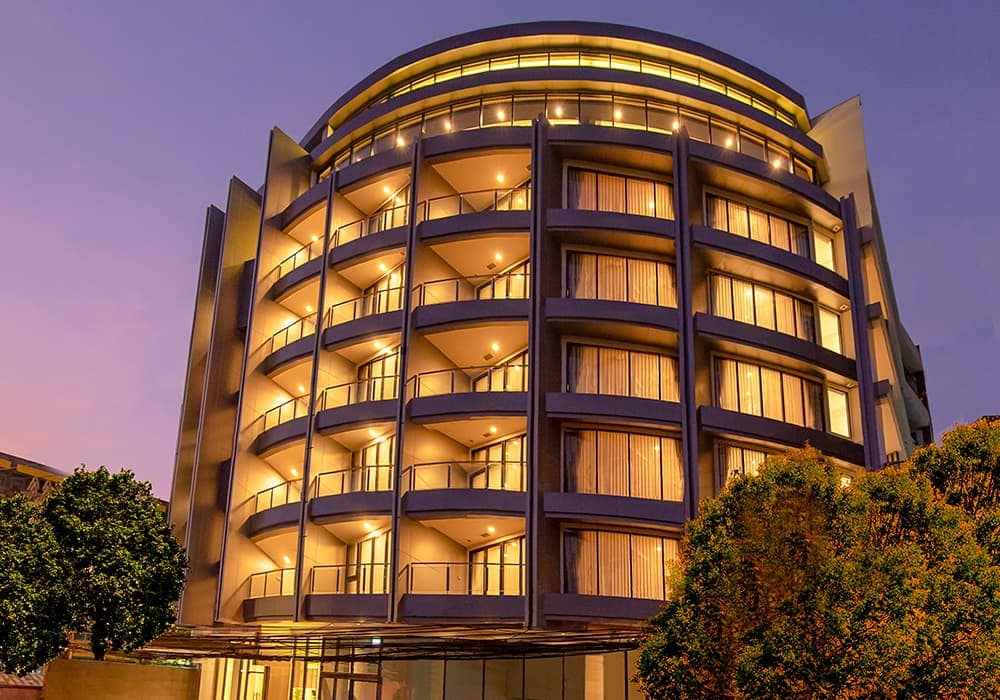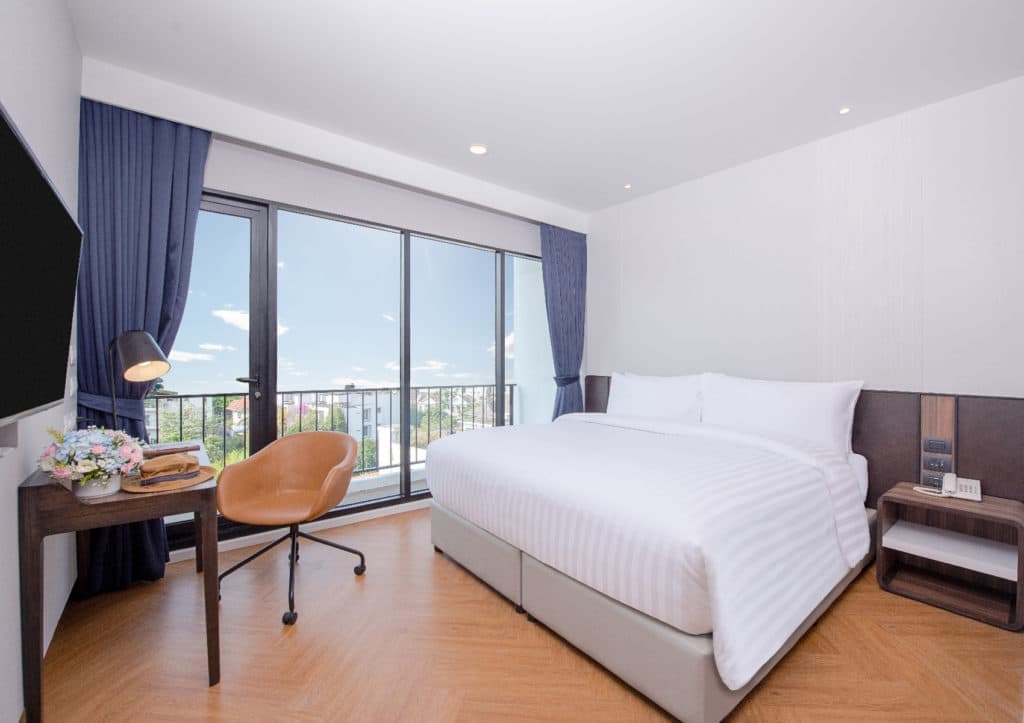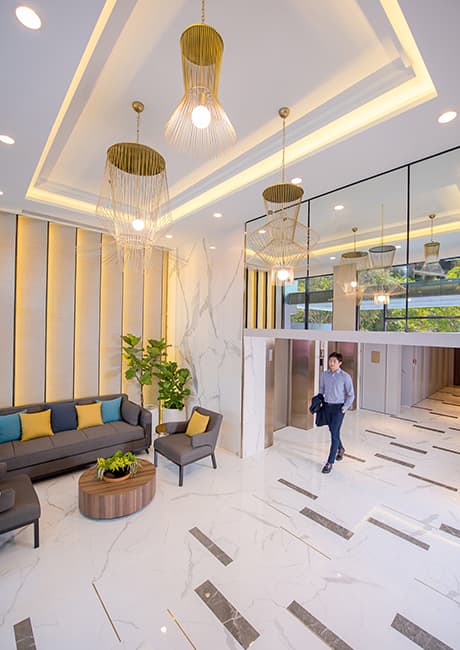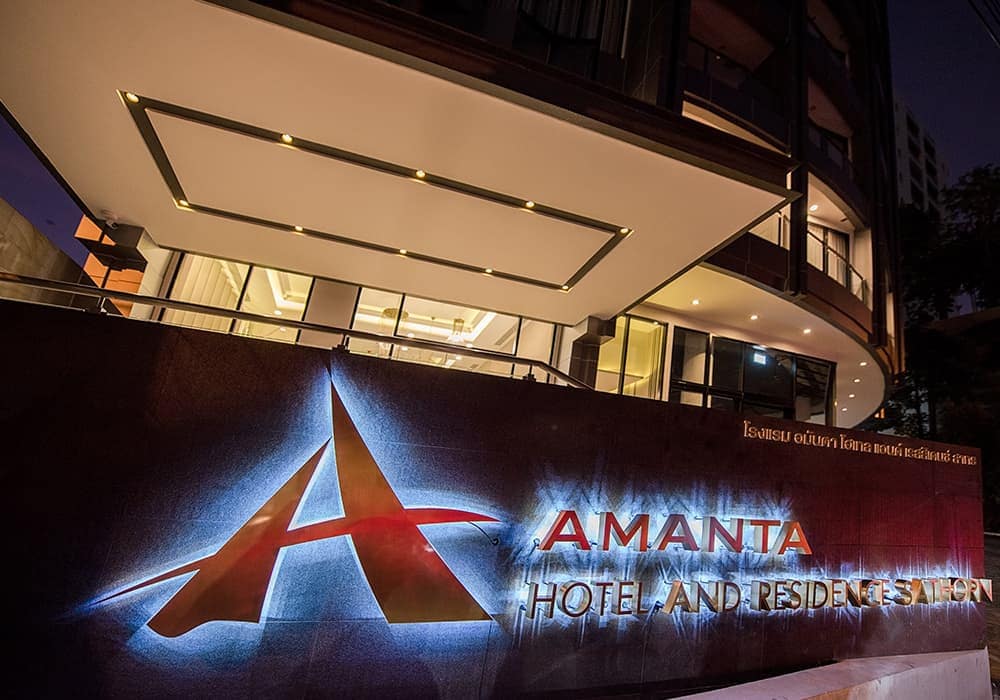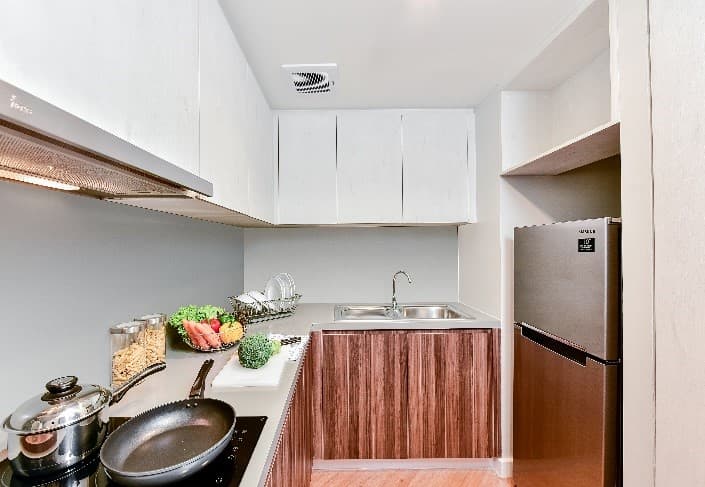 Come and see for yourself the charm of Soi Ngam Du Phli for a memorable impression
Soi Ngam Du Phli is an area of Sathorn suitable for traveling around. Foreigners, people from other provinces, and even the local people of Bangkok should come to visit at least once. Apart from our recommended places and restaurants, Soi Ngam Du Phli also contains many other interesting things, including the character of buildings, crowds of people, restaurants, and cafes. All these charms you must experience by yourself.