Amanta Hotel & Residence Ratchada in Bangkok
Discover a convenient, modern oasis at our hotel in Ratchada, Bangkok, near the subway. The MRT Thailand Cultural Center station is just a five-minute walk from our Ratchada hotel and offers easy access to Bangkok's top business districts, entertainment offerings and sightseeing attractions.
Whether you're in Bangkok for business, leisure or a family weekend away, Amanta Hotel & Residence in Ratchada ensures a rewarding, successful stay. Enjoy all the modern conveniences you require in a green, tranquil setting – away from the rush of Bangkok city life.
Never miss a beat during your travels thanks to our business center and executive support services, 25-meter outdoor swimming pool and fully equipped fitness center. Our hotel near Ratchada includes spacious serviced apartments ideal for families or businesspeople in town for an extended period. Each of our five suite types includes kitchen facilities and a separate dining area, so you can feel at home whether you choose a hotel room or a long-stay serviced apartment near Ratchada in the heart of the city. Make the most of your time in Bangkok in this welcoming, modern haven.
EXPLORE THE ACCOMMODATION
All of our suites at our Ratchada hotel come complete with king-size or twin beds and everything you need to enjoy your visit to Bangkok. You'll stay connected to the world with a widescreen, satellite LCD TV, an international telephone, and high-speed WiFi and LAN internet connections.
You'll enjoy all the comforts of home with a private parking space, fully equipped kitchenette, combination washer-dryer, separate bathtub and shower, and private balcony. Your room will always be fresh and clean with daily room cleaning service with fresh bed linens and towels, and laundry and dry cleaning are available. You'll also have the security of our in-room safe and 24-hour security service.
The Amanta Hotel & Residence in the Ratchada area of Bangkok features an expansive garden oasis with a 25-meter swimming pool that's inviting after a long day in the city. Our modern fitness center offers weight-training and cardio along with free weights and training zones so you can maintain your exercise regimen no matter how long you stay. Our therapeutic steam room provides the perfect end to your exercise experience.
Discover the Breeze restaurant. Located by our swimming pool, the Breeze offers a range of tasty Asian favorites, classic Thai dishes, and the best selections of international cuisine. Start your day with our celebrated breakfast buffet and enjoy your meal in our air-conditioned dining room, or dine alfresco beside the pool.
Our modern hotel in Ratchada near the MRT provides the perfect place to stay for a short or long trip to Bangkok.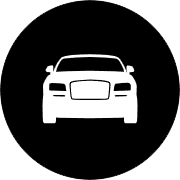 Taxi
Our limousine service is available 24 hours a day for guests who wish to cruise the city in style. Take a tour of nearby sights and attractions or explore the city and beyond on your own schedule.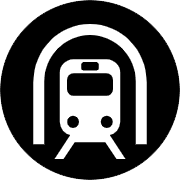 Subway
Bangkok's rapidly expanding metro line puts the city at your feet. The MRT Thailand Cultural Centre station is near our Bangkok Ratchada hotel, on the MRT Blue Line. The MRT serves Bangkok's historic main railway station, Hua Lamphong, as well as the famous Esplanade Ratchada, Ratchada Night Market, Central Plaza Grand Rama IX and Fortune Town, a modern IT mall.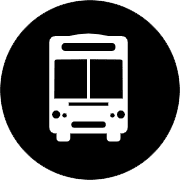 Bus
Located on Ratchada Avenue, the Amanta Hotel has two bus stops within walking distance and enjoys easy access to numerous bus routes. The bus system runs daily from 5:00 am to 11:00 pm.

BMTA: Esplanade Ratchada Station

63ก, 73ก, 136, 137, 172, 185, 206, 514, 529

Feel free to ask our staff for more information on how to explore the city by bus.
Amanta Hotel in Bangkok on Ratchada | Simply the Best
The Amanta Hotel near the MRT in Ratchada, Bangkok, puts you in a vibrant area of the city. It's just a five-minute walk to the MRT subway on Rama 9, which serves as the gateway to Bangkok's entertainment, shopping malls and markets. The Amanta Hotel and Residence is an oasis of tranquillity in the heart of this colorful area of the city.
If you're coming to Bangkok for work and need a place where you can spend several weeks or months, the Amanta Hotel and Residence is your answer. Choose from our nine room types, the Deluxe Suite, Premium Deluxe Suite, Junior Suite, Executive Suite, Premium Executive Suite, Royal Suite, Premium Royal Suite, Grand Suite and Premium Grand Suite to provide you with tasteful, modern amenities and unparalleled comfort during your stay in the city.
But the Amanta Ratchada Hotel with a refreshing pool is just as suitable for a family visiting the city to explore the many attractions and sights to see. The smallest of our suites measures a spacious 54-square metres and includes facilities suitable for preparing both Asian and Western meals as well as a separate dining area. This means that you won't have to eat out every day of your stay in Bangkok, and can save money to spend on pastimes and outings.
Our top-of-the-line Premium Grand Suite provides all the space and luxury a guest could ask for. The 96-square metre, two-bedroom suite includes two bathrooms with an automatic TOTO toilet/ bidet, walk-in closets, a balcony, and a separate living, dining and cooking area.
Every suite also comes complete with a combination washer and dryer that makes spending money to have your clothes sent out to be cleaned a thing of the past.
Facilities to Satisfy all Your Needs
The Amanta Hotel and Residence Ratchada also features every amenity to make your stay as comfortable as possible. If you're a fitness buff, take advantage of our Fitness Center, where you'll enjoy the use of a therapeutic steam room, plus cardio and weight-training machines and free weights housed in a spacious and air-conditioned room that's free of all the crowds of a public health facility.
Our hotel in Ratchada, Bangkok, has an inviting pool that allows you to relax in cool comfort. Take a vigorous or relaxing swim in our 25-metre swimming pool or laze the day away beside the pool, caressed by the soft breezes and shaded by the lush, tropical greenery surrounding the pool area.
For guests who are coming to Bangkok to work, our Business Center will be able to provide all your office needs and services such as free Wifi and workstations that are available at any time of the day or night.
The Breeze Restaurant offers Thai, Vietnamese and international dishes morning, noon and night. Dine in our air-conditioned indoor dining area or enjoy the sunshine while you dine alfresco out by the pool.
The Amanta Hotel and Residence Ratchada will provide everything you need to make the most of your stay in Bangkok. Our warm and friendly, professionally-trained staff are ready to make your stay as effortless and comfortable as possible. We can point out some sights that are a must-see for sightseers and recommend some of the best restaurants in the city for business travelers who want to entertain their colleagues.
We're sure you'll become a regular guest of Amanta Hotel and serviced apartments near Ratchada once you experience our spacious suites, exceptional amenities and warm, friendly and efficient Thai-style hospitality we offer.
Enjoy an award-winning experience.