Welcome to our guide to the best brunch spots in Sathorn! Cafe hopping is all the rage right now and brunch is the best way to start your laid-back day of exploration in this vibrant city. Sathorn is home to some of the most delicious and exciting breakfast and brunch options. From classic American-style pancakes and waffles to fusion Thai dishes, there's something for everyone in this neighborhood.
During your stay at Amanta Hotel and Residence Sathorn, check out these top brunch spots which are all in close proximity to the hotel. Trust us; your taste buds will thank you!
1. Akart Day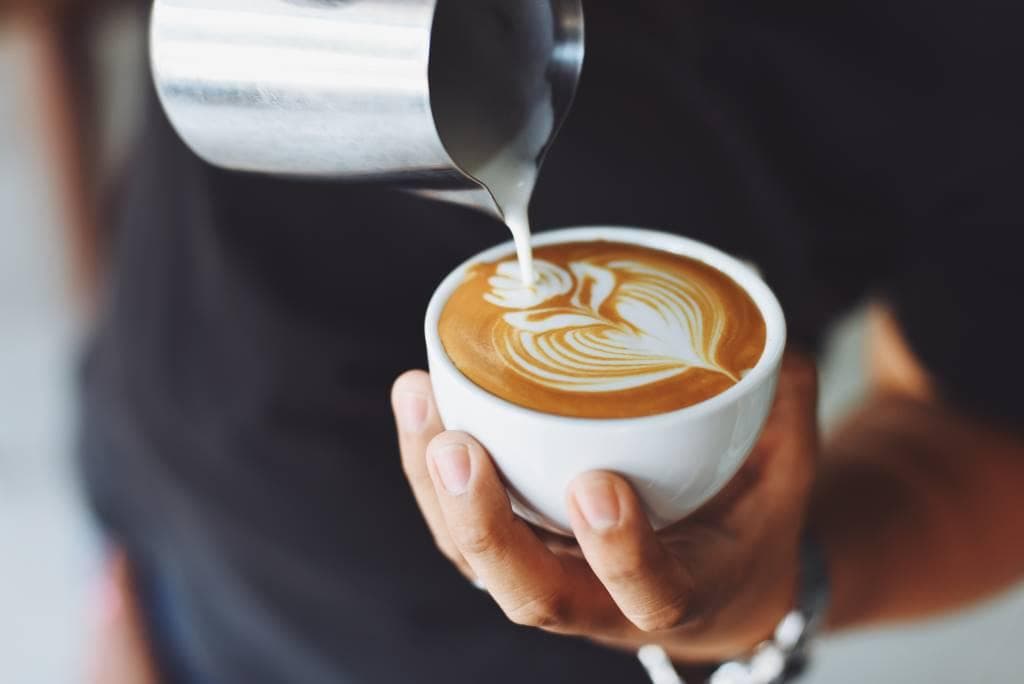 Start your day just 12-minute walk from Amanta Hotel and Residence. Akart Day is the ideal spot for a relaxing and chilled-out breakfast or brunch experience. This charming 90-year-old Victorian-style house is a true gem, with its classic architecture and cozy atmosphere. They specialize in all day breakfasts, coffee, and pastries, and you're guaranteed to find something to please on their whopping 50-item menu.
From fresh in-house bagels made daily to unique combinations like croissants or pancakes with butterfly pea custard, they have something for everyone. And the best part? They are pet-friendly so that you can bring your furry friend along. Head to Akart Day and enjoy a delightful brunch!
2. Luka
Luka serves the sort of menu that gives you that get-out-of-bed motivation. Nestled in the heart of Sathorn, it is the epitome of Bangkok's café culture with its unique rustic-industrial decor. The space is bright and airy and is complemented by a French-inspired furniture boutique, Casa Pagoda, which is ideal for a spot of post-brunch shopping.
The menu features comforting and wholesome brunch dishes with a focus on sustainability and local producers. Items range from classic open-faced sandwiches to fun specials like strawberry and champagne risotto. You can also indulge in an extensive selection of house-brewed specialty teas and coffee. Feeling fancy? They also offer food and wine pairings to elevate your brunch experience. Suitable for a lazy weekend morning or a special occasion, Luka is the best of both worlds.
3. Not Just Another Cup
Healthy, no-frills, and big on portions – this cozy, two-story restaurant boasts a warm and inviting dining room superb for a casual brunch. No brunch is complete without a refreshing drink, so explore their variety of cold-pressed juices that are sure to hit the spot.
Offering a wide selection of egg-based platters, whether you are in the mood for the classic eggs and bacon or you want to expand your horizons, Not Just Another Cup offers Australian, Mexican, and Mediterranean-inspired brunch dishes. If you are on a low-carb diet, you can find something here to tickle your taste buds with their keto dishes.
In all, it's a great place for a casual hangout or if you are on a work trip and want to venture out for a while, this is a digital nomad's paradise with cozy seating arrangements.
4. Tokyyo Roaster
Tokyyo Roaster in Sathorn is your go-to spot for trying something new and exciting for breakfast. This unique eatery puts a twist on traditional Thai street snacks, and its menu is sure to impress even the most discerning foodies. Walk into their minimalistic retro haven with an Instagram-worthy interior and be greeted by a warm, buttery-sweet aroma. The space is designed to be both functional and visually pleasing, making it the perfect spot for a casual brunch with friends.
One of the must-try dishes at Tokyyo Roaster is the Khanom Tokyo, a thin, flat pancake with different fillings. This snack is a new take on a classic Thai street food, and the chefs have added their own unique twist. For instance, one of their famous signature savory fillings is salmon with truffle cream. The result is a delicious and filling snack. Pair it with their Tokyo London, a combination of dirty coffee and their classic Tokyo dessert, for a tantalizing surprise to your taste buds. The uniqueness of their fun fusion menu makes it worth the trip.
5. Tuang Dim Sum by Chef Yip
Tuang Dim Sum is the ideal choice for a pocket-friendly brunch. Chef Yip, a Hong Kong-born chef who used to work at the prestigious Shangri La, is the mastermind behind the delicious dim sum creations at Tuang. Recently relocated to a new, open-space warehouse, you'll see the walls adorned with Chef Yip's awards and certifications.
Praised as one of Bangkok's best and most affordable dim sum restaurants, Tuang Dim Sum offers a wide variety of delicious items that are sure to please. The menu includes steamed dumplings, fried wontons, and sticky rice, among others, but the Shrimp Har Gow receives a special mention. A must-try for anyone visiting, the shrimp is succulent, and the dumpling wrapper is delicate and perfectly steamed.
The food is delicious, the atmosphere is casual, and the prices are more than reasonable, so if you're ever in Sathorn and looking for a tasty, budget-friendly brunch, head over to Tuang Dim Sum and indulge in some of Chef Yip's mouth-watering creations.
Sathorn is a brunch-lover's paradise, offering an exquisite, mixed bag of delicious options to suit all tastes and preferences. Whether you're in the mood for something sweet or savory, traditional or modern, you're sure to find something that will make your taste buds sing. The best part about staying at Amanta Hotel and Residence is our prime location with easy access to the MRT, taxis and motorbikes. Located in one of Bangkok's best and most electrifying neighborhoods, you're only a few minutes' walk or motorbike away from all these popular brunch spots in Sathorn.