Bangkok is a city that truly loves its coffee, and nowhere is this more evident than in the vibrant coffee culture that permeates its many neighborhoods. From cozy cafes and chic roasteries to hipster hangouts and specialty shops, there's no shortage of places to savor a delicious cup of coffee in this bustling metropolis. Sathorn is one of Bangkok's most exciting neighborhoods, brimming with trendy cafes, bars, and restaurants. Whether you're a coffee aficionado or just looking for a cozy spot to explore unique coffee combos and relax, you'll be spoiled for choice.
At Amanta Hotel and Residences, we've got everything you need for a great stay in Sathorn. We've got the latest and greatest state-of-the-art facilities and an excellent location with diverse entertainment and dining options nearby, making us the perfect choice for travelers seeking comfort, convenience, and luxury. Our residences offer spacious and elegantly designed apartments with modern amenities, including a fully equipped kitchen, living room, and private balcony.
Our hotel's location is ideal for exploring the Sathorn area, with popular attractions such as Lumpini Park, Patpong Night Market, and the Chao Phraya River just a short distance away. Being our guest has its perks – you'll get access to a co-dining space on the 8th floor with a bird's eye view of the city, where you can enjoy an American breakfast and fresh coffee or order from our a la carte menu all day.
Looking for a change of scenery and want to explore the neighborhood for your caffeine fix? We've compiled a list of the top 4 specialty coffee shops near Amanta Hotel and Residences that will satisfy your caffeine cravings and immerse you in Sathorn's thriving coffee scene.
1. Cafe Neighbor, Coffee and Treats
Discover Cafe Neighbor, nestled just a stone's throw away from Amanta Hotel and Residences. From the hospitable atmosphere to the exceptional coffee, you'll immediately feel at home in this stylish yet unpretentious specialty coffee shop in Sathorn. Run by a former barista and his coffee enthusiast friend, this dynamic duo proudly serves locally-sourced beans from Doi Chang, Pha Ee, Nan, and Laos' Bolaven Plateau, ensuring the highest quality in every cup of coffee.
You won't want to miss their signature creations like the Ice Rock Latte, Party Coffee, or Neighbor Mocha. Regulars rave about the Cookie & Cream Frappe, while newcomers can't get enough of the inviting atmosphere. With bright and airy interiors and large windows perfect for a slow morning and people-watching, why not take time to sip your favorite drink and savor one of their homemade baked treats to go with it.
2. Lots Sathon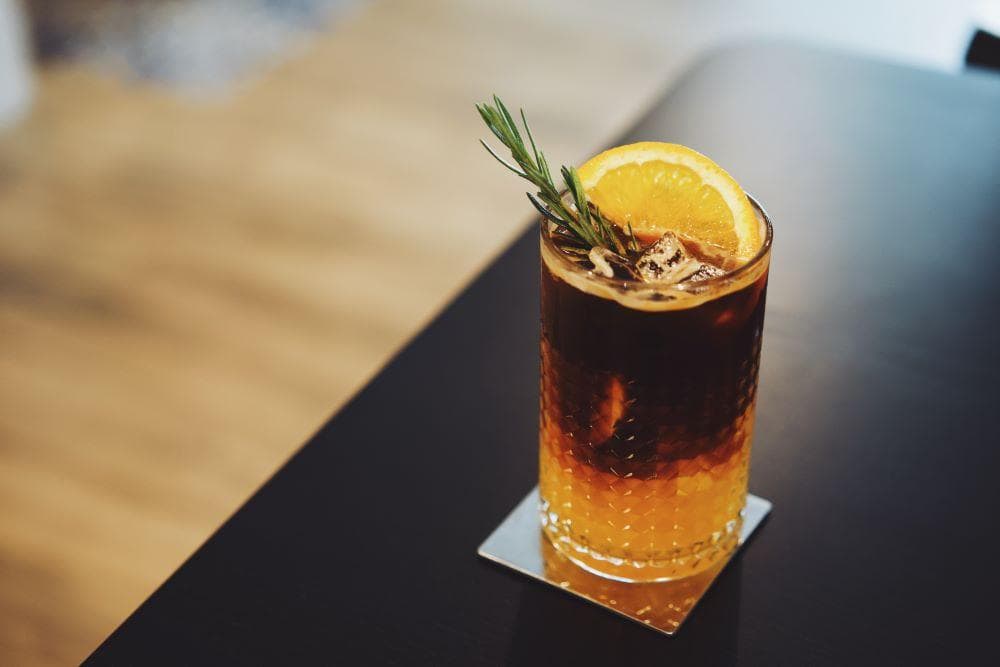 Experience the modern and stylish vibes of Lots Sathon Cafe, a trendy specialty coffee spot just a few minutes from BTS Chong Nonsi and a popular haunt for surrounding office-goers. This charming cafe is housed within a sleek white container lined with wood-framed windows, decorated with leafy plants and equipped with a small side deck. Jump-start your day with a cup of coffee, ranging from a classic espresso to an energizing toffee nut latte. For more unique creations, give the Espresso Longan a shot. Citrus lovers can indulge in the Yuzu Espresso, while mint fans also have a wide range of combinations to explore.
3. Luka Bangkok
Step inside Luka, and you'll find yourself in a classic shophouse setting with a unique twist. A regular haunt for Sathorn's breakfast and brunch enthusiasts, Luka's locally-sourced coffee ensures the highest quality while supporting local farmers. From the unique Strawberry Ice Latte and Turmeric Latte to their signature Cacao made with Siamaya chocolate, their diverse range of coffee drinks will take your taste buds on a journey. Soak in the immaculate, old-school vibes of this beautiful, Instagram-worthy cafe while you watch your barista create magic for you. Pair your indulgent beverage with their delicious brunch items for a truly tummy-satisfying experience.
4. Roots
We saved the absolute best for last – say hello to a cult favorite, Roots Coffee. This specialty coffee roaster is well-known amongst Bangkok's coffee connoisseurs for their unwavering passion and commitment to quality coffee. That's because they take every step of the coffee-making process seriously – from sourcing the finest beans to roasting them with expert knowledge and brewing with care; Roots guarantees a top-notch cup every time and they want to put Thai coffee on the global map.
Ready to push the boundaries? Try their rotating menu of exciting coffee drinks like espresso-based beverages, pour-over coffee, and nitro cold brew. Or go wild with their unique combinations, such as sun-dried banana cold brew or orange tonic coffee. Feeling adventurous? Roots Coffee also provides a barista's choice of drink every month to bring out unique specialty coffee combinations. And remember to take home some beans for you to recreate the Roots taste at home.
Satisfy your craving for caffeine and dive into the vibrant energy of Bangkok's ever-growing coffee culture. Whether you're here for work or play, let Amanta Hotel and Residences in Sathorn be your home away from home and the perfect base to unleash your inner coffee aficionado. Contact us to book your stay.