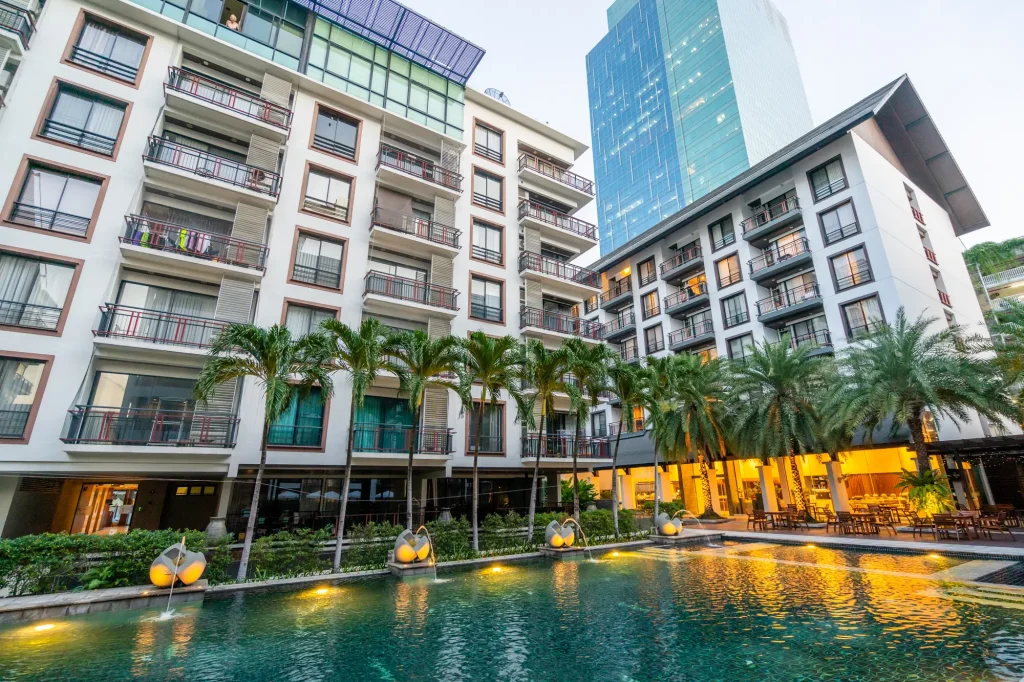 You've discovered Amanta Hotel and Residence Ratchada
An oasis of tranquility in the heart of Bangkok's fast growing "new-generation" business district. The prime Rachadapisek Road location is just a 5-minute walk to MRT Subway Thailand Cultural Center Station— mass-transit gateway to the city's premier entertainment, tourism and shopping districts. It's the best of both worlds all the essentials of modern living without sacrificing quality of life: An idyllic, nature-centric living environment plus convenient access to international hospitals, embassies, luxury malls, financial centers, government offices and cultural attractions.
Facete delicata hendrerit pri at. Ius lorem neglegentur ut, et etiam ludus patrioque qui. Mea repudiare gloriatur at. Vim dico hinc congue id, virtute fabellas reprimique ad ius, an agam theophrastus cum. Ei omittam similique ius, at nec populo eloquentiam liberavisse.am ut amet fabulas graecis, cu placerat necessitatibus vim. Illum viderer sed et. Ea debitis dolores persecuti qui. In sed eirmod denique, possim patrioque cum at. Eum ludus deleniti inimicus ut, mel debet latine eruditi ad.