Located on Ratchada Road, Amanta Hotel and Residence Ratchada is centrally located hotel near the MRT in Bangkok. The MRT Thailand Cultural Center station is a mere five-minute walk away, ensuring easy access to Bangkok's best business districts, entertainment zones, shopping areas and sightseeing attractions. Various retail centers and shopping malls are accessible along Ratchadapisek Road.
Amanta Hotel and Residence Ratchada
77, 88 Ratchadapisek Road,
Dindaeng, Bangkok 10407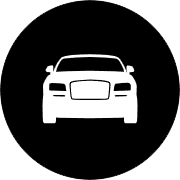 Taxi
Our limousine service is available 24 hours a day for guests who wish to cruise the city in style. Take a tour of nearby sights and attractions or explore the city and beyond on your own schedule.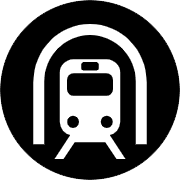 Subway
Bangkok's rapidly expanding metro line puts the city at your feet. The MRT Thailand Cultural Centre station is close to our Bangkok Ratchada hotel, on the MRT Blue Line. The MRT serves Bangkok's historic main railway station, Hua Lamphong, as well as the famous Esplanade Ratchada, Ratchada Night Market, Central Plaza Grand Rama IX and Fortune Town A modern IT mall.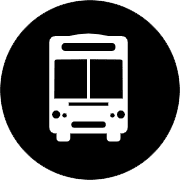 Bus
Located on Ratchada Avenue, the Amanta Hotel has two bus stops within walking distance and enjoys easy access to numerous bus routes. The bus system runs daily from 5:00 am to 11:00 pm.

BMTA: Esplanade Ratchada Station

73, 136, 137, 179, 185, 206, 514, 517, 529E, and 4-29E

Feel free to ask our staff for more information on how to explore the city by bus.
Esplanade Ratchadapisek
This stylish shopping mall and entertainment complex located on Ratchadapisek Rd. features an ice skating rink, bowling lanes, Cineplex, fitness club and Ratchadalai Musical Theatre.
Central Plaza Grand Rama IX / Robinson Rama IX
Located directly across from Fortune Town (see below), this glittering retail venue is a paradise of high-end boutiques, department store shopping and a dizzying array of restaurants, snack and beverage outlets.
Fortune Town
A modern IT mall featuring row after row of stand-alone shops selling computer gear, cell phones and all kids of electronic equipment. There's also a Tesco Lotus supermarket along with myriad food outlets, dessert and coffee shops.
The One Ratchada Night Market
This sprawling flea-market/bazaar sets up on Rachadapisek Rd. behind Esplanade Ratchadapisek from 5 p.m. to 0 a.m. everyday. Amid the bustling and haggling, shoppers will find a huge diversity of items, including clothing, eyewear, vintage toys, retro-style items of all kinds, plus tasty street-stall delicacies, drinks and local sweets.