Discover a convenient, modern oasis at our hotel in Ratchada, Bangkok. The MRT Thailand Cultural Center station is a quick five-minute walk away, offering easy access to Bangkok's top business districts, entertainment offerings and sightseeing attractions.
Whether you're in Bangkok for business, leisure or a family weekend away, Amanta Hotel Ratchada ensures a rewarding, successful stay. Enjoy all the modern conveniences you require in a green, tranquil setting – away from the rush of Bangkok city life.
Never miss a beat during your travels thanks to our business center and executive support services, 25-meter outdoor swimming pool and fully equipped fitness center. Each of our nine suite types includes kitchen facilities and a separate dining area, so you can feel at home in the heart of the city. Make the most of your time in Bangkok in this welcoming, modern haven.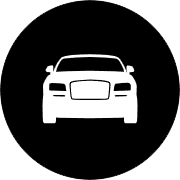 出租车
我们的豪华轿车服务全天候24小时为希望乘坐时尚邮轮的客人提供。您可以自行安排游览附近的景点或探索城市以及其他地区。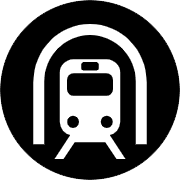 地铁
曼谷快速发展的地铁线路使这座城市处在您的脚下。捷运泰国文化中心站,位于捷运蓝线上。地铁服务于曼谷历史悠久的火车总站华南蓬,以及著名的拉差达广场,拉差达夜市,中央广场大拉玛九世和财富城现代IT商城。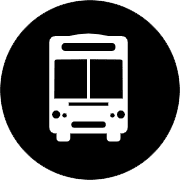 总线
Narai Hotel酒店位于Ratchada Avenue。,有两个巴士站,步行即可到达,并且方便前往众多巴士路线。公交系统每天从5:00 am到11:00 pm运行。 BMTA:拉差达滨海艺术中心站 63ก,73ก,136、137、172、185、206、514、529 随时询问我们的工作人员有关如何乘坐巴士探索城市的更多信息。
Amanta Hotel in Bangkok on Ratchada | Simply the Best
The Amanta hotel near the MRT in Ratchada, Bangkok puts you in a vibrant area of Bangkok. It's just a five-minute walk to the MRT subway on Rama 9, which serves as the gateway to Bangkok's entertainment, shopping malls and markets. The Amanta Hotel and Residence is an Oasis of tranquillity in the heart of this colorful area of the city.
If you're coming to Bangkok for work and need a place where you can spend several weeks or months, the Amanta Hotel and Residence is your answer. Choose from our nine room types, the Deluxe Suite, Premium Deluxe Suite, Junior Suite, Executive Suite, Premium Executive Suite, Royal Suite, Premium Royal Suite, Grand Suite and Premium Grand Suite to provide you with tasteful, modern amenities and unparalleled comfort during your stay in the city.
But the Amanta Ratchada hotel with a refreshing pool is just as suitable for a family visiting the city to explore the many attractions and sights to see. The smallest of our suites measures a spacious 54-square metres and includes facilities suitable for preparing both Asian and Western meals as well as a separate dining area. This means that you won't have to eat out every day of your stay in Bangkok, and can save money to spend on pastimes and outings.
Our top-of-the-line Premium Grand Suite provides all the space and luxury a guest could ask for. The 96-square metre, two-bedroom suite includes two bathrooms with an automatic TOTO toilet/ bidet, walk-in closets, a balcony, and a separate living, dining and cooking area.
Every suite also comes complete with a combination washer and dryer that makes spending money to have your clothes sent out to be cleaned a thing of the past.
Facilities to Satisfy all Your Needs
The Amanta Hotel and Residence Ratchada also features every amenity to make your stay as comfortable as possible. If you're a fitness buff, take advantage of our Fitness Center, where you'll enjoy the use of a therapeutic steam room, plus cardio and weight-training machines and free weights housed in a spacious and air-conditioned room that's free of all the crowds of a public health facility.
Our hotel on Ratchada in Bangkok with a pool allows you to relax in cool comfort. Take a vigorous or relaxing swim in our 25-metre swimming pool or laze the day away beside the pool, caressed by the soft breezes and shaded by the lush, tropical greenery surrounding the pool area.
For guests who are coming to Bangkok to work, our Business Center will be able to provide all your office needs and services such as free Wifi and workstations that are available at any time of the day or night.
The Breeze Restaurant offers Thai, Vietnamese and international dishes morning, noon and night. Dine in our air-conditioned indoor dining area or enjoy the sunshine while you dine alfresco out by the pool.
The Amanta Hotel and Residence Ratchada will provide everything you need to make the most of your stay in Bangkok. Our warm and friendly, professionally-trained staff are ready to make your stay as effortless and comfortable as possible. We can point out some sights that are a must-see for sightseers and recommend some of the best restaurants in the city for business travelers who want to entertain their colleagues.
We're sure you'll become a regular guest of Amanta hotel and serviced apartments near Ratchada once you experience our spacious suites, exceptional amenities and warm, friendly and efficient Thai-style hospitality we offer.
位置便利,靠近地铁站。步行3分钟即可到达购物中心,夜市,7-11购物中心。房间很大很舒适。每个房间都有自己的洗衣机,非常适合商务旅行。工作人员很友善。游泳池和健身房也很好。我的商务旅行和度假的最佳选择。